Indoor Gardening For Beginners And Experts Alike
Find great advice for taking care of indoor plants so they thrive
I am so glad you have stopped by. Hopefully you are not here because you have lost a plant, but if you are, that is OK! This website is all about providing you with helpful information and independent product advice to help you keep house plants alive.
When I began indoor gardening, I lost my fair share of house plants, mostly from over watering.  I researched individual plants and learnt what each plant needed to thrive and how to best take care of them.  And I am fairly persistent!  I was not willing to give up.
I want to help you find the right plants, the right advice and the right products to grow beautiful, thriving house plants. Be inspired and learn something that will help you grow your green thumb…and your plants!  Enjoy! 
Indoor Gardening For Beginners
Everything you need to know!  Get the best tips and advice for choosing the right plant and learn how to care for it.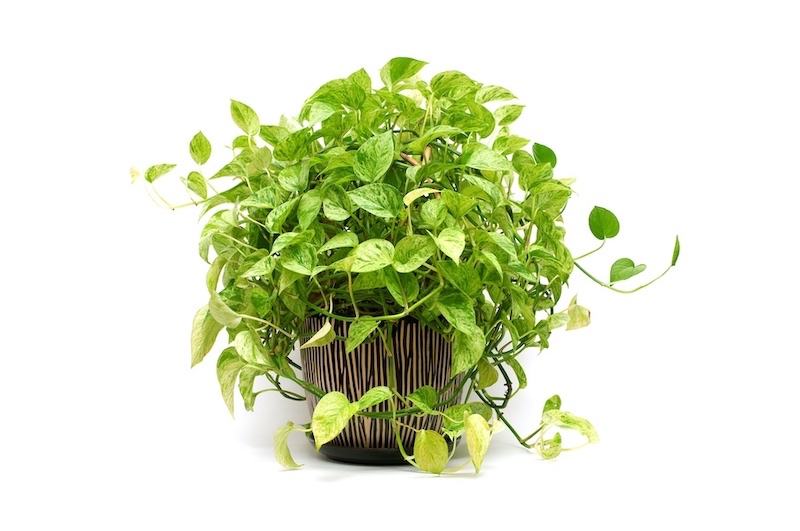 Looking for the best fast growing house plants to create your urban jungle? We've chosen 20 house plants that are easy to keep alive to start your indoor garden.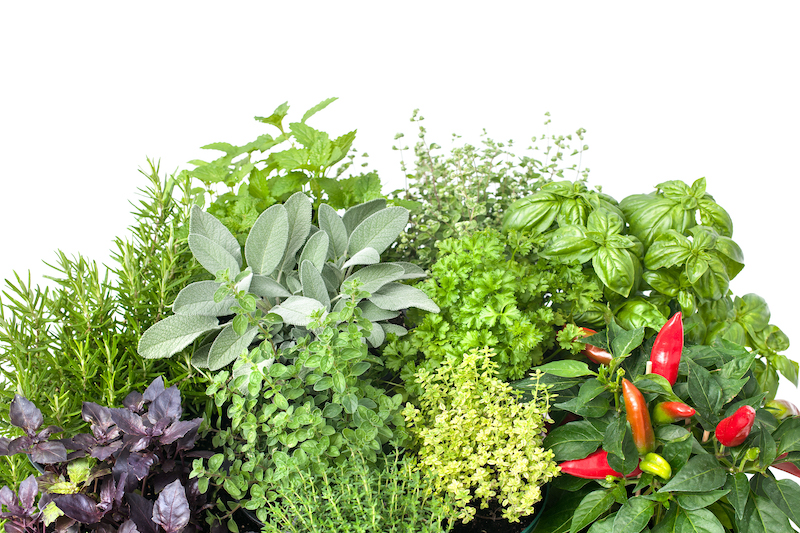 Reviews on the best indoor gardening kits, including indoor smart gardens, herb growing kits, aquaponics and microgreens. Grow fresh, nutritious edible houseplants.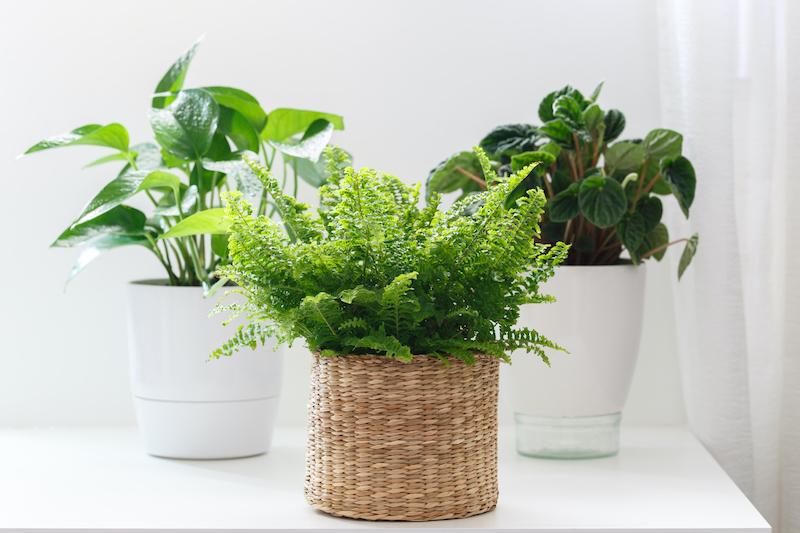 Not all homes are built to filter in natural sunlight. LED grow lights make it possible to grow the plants you want where you want them…just add light!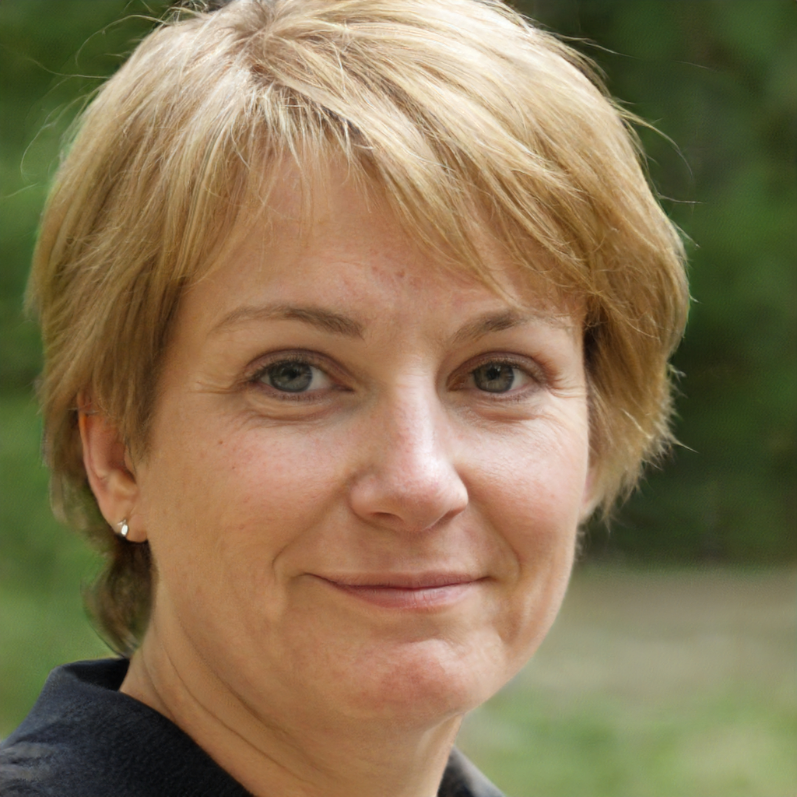 Hi, I'm Irene, welcome to my website!  I get so much joy from my house plants.  One of my favourites at the moment is my Monstera adansonii, which is slowly creeeping up a branch to the ceiling.
Our Top Picks For Indoor Gardeners
Choose The Best Fast Growing House Plants For Your Home
Some people grow house plants because they love them.  Others invest in house plants because of the health benefits they provide.  Whether you live in a detached home, apartment or  townhouse, on your own or with others, the air in your home would benefit from the introduction of house plants.  And studies show they generally help people feel happier as well. 
Plants grow through photosynthesis, taking in carbon dioxide, producing oxygen and releasing water in the process.  The more plants you have, the more leaves they have, and the fresher your air is. 
The increased oxygen may help our brains feel less fatigued so we can be more attentive to the things around us.  For people who work from home, plants in the office are a great addition. The leaves are natural air filters, helping to reduce dust and volatile organic compounds.  Choosing the right fast growing house plants can also be helpful for people with allergies.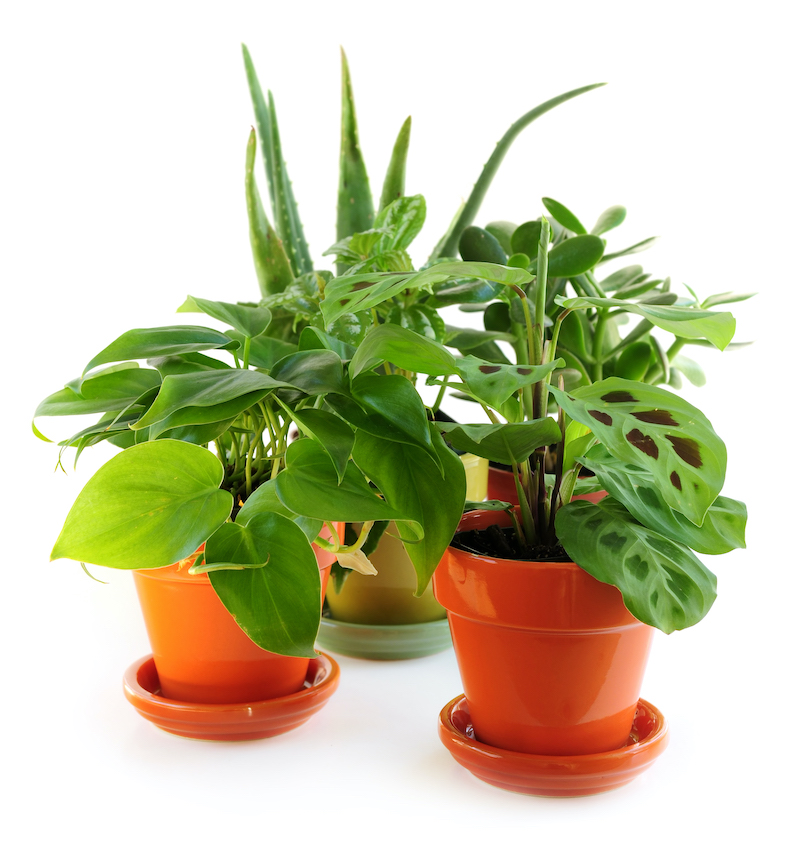 Indoor gardening for beginners is made easier with fast growing house plants.  Not only can they be purchased at a smaller size, they are generally easy house plants to keep alive and the more they grow the more they purify the air.  Being able to see the growth in your house plants gives new gardeners an immediate confidence boost. 
Simply choose from our recommended fast growing house plants, get to know the conditions they will thrive in and provide them with the right amount of light, water and the occasional feeding.  Sit back and watch them grow.   
Find 20 Of The Best Fast Growing House Plants
See our recommendations and care guides for nearly indestructible house plants to turn your home into an urban jungle!
Maximise Your Harvest With Indoor Gardening Kits
Growing edible house plants and indoor flowers can be challenging.  They require high levels of light, water and nutrient-rich soil, which can be time consuming and difficult to supply and moderate indoors.  Kitchen windows can be a great spot to provide light, but keeping up the right nutrients and water can be a challenge in busy homes.
Introducing indoor smart gardens!  An ideal way to start indoor gardening for beginners. 
Taking care of indoor plants has never been easier.  These indoor gardening kits create the optimal hydroponic growing environment for edible house plants and flowers right on your kitchen counter, or anywhere in the home.  Fresh herbs to enhance your cooking, leafy greens for perfect, nutritious salads and flowers to brighten a gloomy corner.  The pots, growing medium, seeds, nutrients and even light are all provided. Everything you need to get started and to maximise your harvest!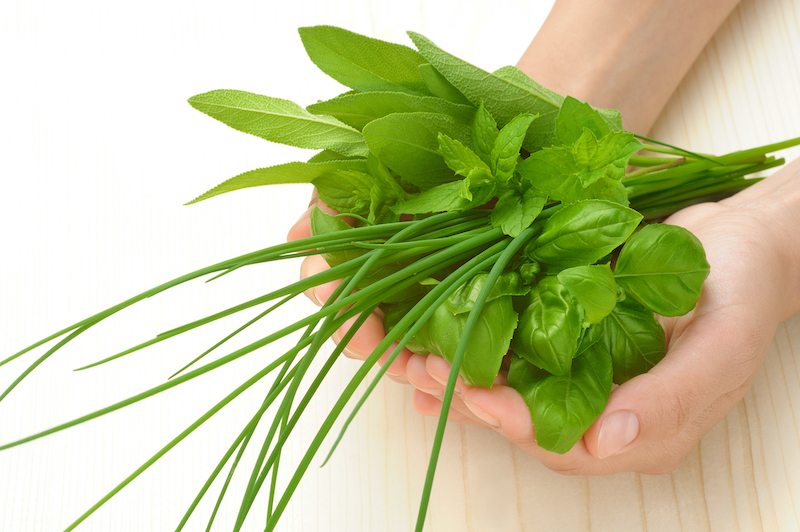 There are a variety of indoor gardening kits, ranging from simple germination kits with seed trays, seeds, compressed soils and humidity lids to more advanced smart gardens, that provide the seeds and all the light, water and nutrients the plants require.
Deciding on the right indoor gardening kit for your home will ultimately depend on the space you have, the output you require, the functionality you want and the budget you have to spend.  Our indoor gardening kit recommendations will help you make an informed choice.
Read Our Reviews On 7 Of The Best Indoor Gardening Kits
Perfect for growing a countertop garden full of fresh produce or flowers.
Where Natural light Is Limited, LED Grow Lights Can Help
Sometimes the plant you choose is specifically chosen to suit a particular spot in your home.  Sometimes you fall in love with a plant but you just don't have the right spot with the right light for it to flourish.
Instead of leaving the house plant in the nursery, try investing in LED Grow Lights instead.  Bring the sunlight indoors!
These lights are specifically designed to provide the wavelengths of light required for photosynthesis.  And many have adjustable light levels so you can grow different plants under the one light.  Most are simple to use with timer functions that turn the lights on and off automatically, great if you are at work for the day or away on holidays.  Indoor gardening for beginners has never been easier.  With the flick of a switch your house plants are bathed in beautiful light helping them to grow and thrive, not just survive.
Looking For The Most Popular Desktop LED Grow Lights?
See our reviews on easy to use desktop grow lights and light bulbs to bring light to any space in your home.
Select The Right Indoor Gardening Supplies To Give Your Plants The Best Start
Plants need light, water, soil and nutrients to survive.  Before you start purchasing your indoor gardening supplies, you need to decide what plants you want to grow and what requirements they have.  It's important to take the time to get to know your house plants.  The more essential supplies will include:
Soils

Pots

 

Watering

Grow Lights

Fertilisers
Other supplies for indoor gardening for beginners and experts may include watering cans, gardening tools and pruning shears, pot stands, stakes, spray bottles, heat mats and seed germination trays and more.  You don't need to have each and every one of these.  Depending on where you live and what you are growing some will be more important than others.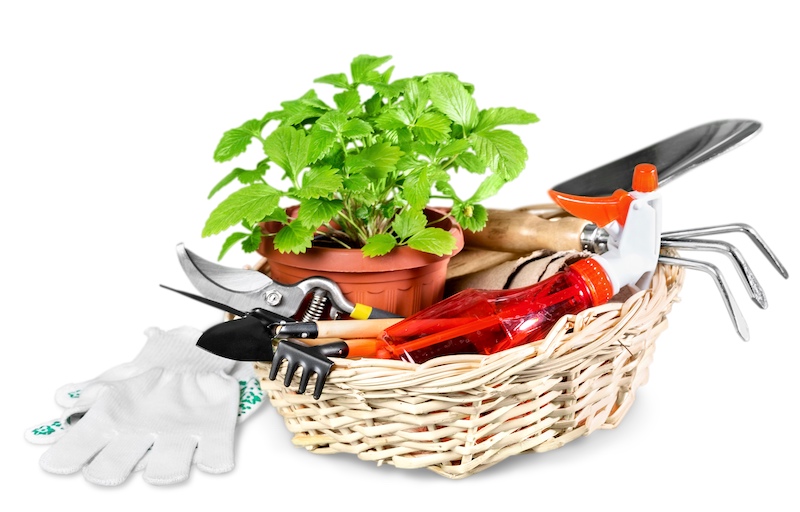 View Our Recommended Essential Indoor Gardening Supplies
Find the essentials to help your house plants thrive. Everything from indoor gardening tools to house plant fertilizer.
Have You Tried Growing Indoor Water Plants?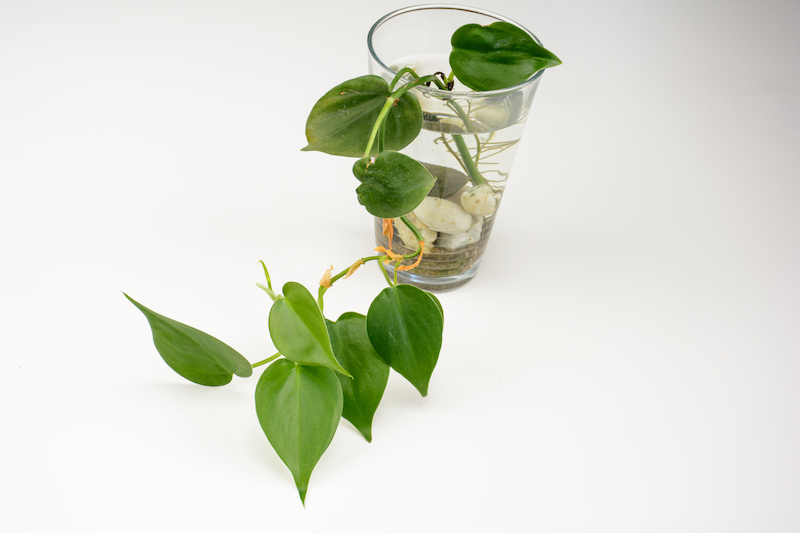 Did you know it is possible to grow some plants in water, with no soil? 
This takes the guess work out of watering your plants.  Taking care of indoor plants in water is surprisingly very low maintenance. The variety of plants that will grow in water allows for a beautiful indoor garden for beginners, with a variety of leaf size, shapes and colors. 
Find an interesting glass jar, bowl or container and you are away (stay away from metal containers).  There are some house plants that grow in water permanently whilst others may grow for a time in water and then be better off transplanted into soil. Plants grown in water are likely to need some nutrients added to them to promote healthy growth.
Hydroculture is a unique method for growing plants in water, without soil, that relies on using a growing medium, such as a clay aggregate.  Hydroculture house plants tend to have very healthy root systems resulting in a plant that lives longer and is more resistant to disease and pests.  It can be a bit of work to set up a hydroculture house plant and is perhaps for the more experienced gardener rather than as an option for indoor gardening for beginners.  Despite the effort, the results are worth it.
Find Everything You Need To Grow Indoor Water Plants
Plants suitable to grow in water, stylish glass jars and hydroculture supplies.
The Best Terrarium Plants And Terrarium Supplies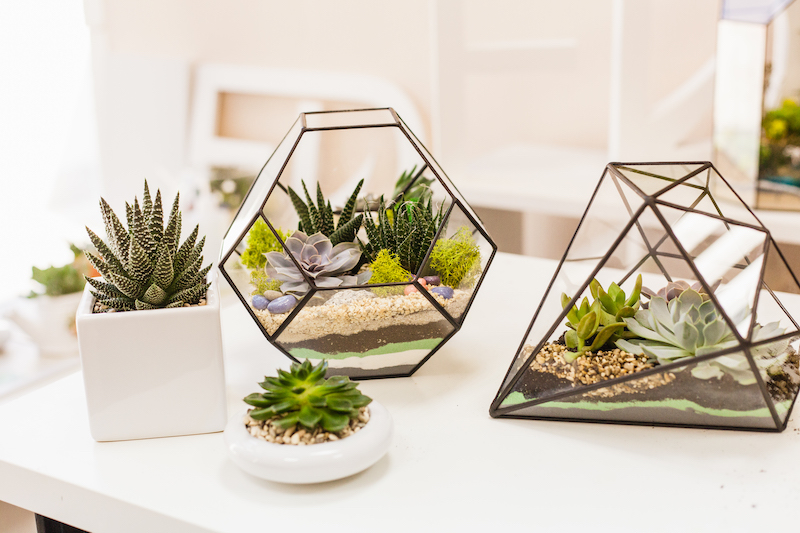 Moss terrariums, hanging terrariums and miniature terrarium plants.  Whichever way you approach it, terrariums have an appeal all of their own. 
Fairy gardens, succulent plant-scapes or cacti gardens, the possibilities are endless!
Terrariums might look complicated but once they are established, they require very little care and maintenance, an ideal option as a way of indoor gardening for beginners. 
We recommend the best terrarium supplies to get you started and our terrarium guide will have you creating and caring for your own terrarium in no time.
Terrariums allow you to create a little microclimate in your home, a unique way for taking care of indoor plants and growing house plants that otherwise may not survive.  They are great indoor garden ideas for kids and the variety in terrariums and miniature terrarium plants may result in you having more than just one!
View Our Top 10 Essential Terrarium Supplies
Grow your mini garden with the right container, soil layers and plants.
Our Recent Articles On Indoor Gardening For Beginners
With our Stromanthe triostar care tips, you can have a flourishing, gorgeous variegated houseplant. It can seem finicky and like a needy child, but worth it!
read more