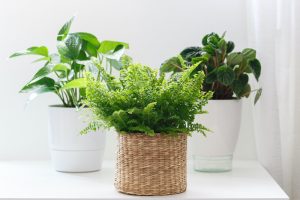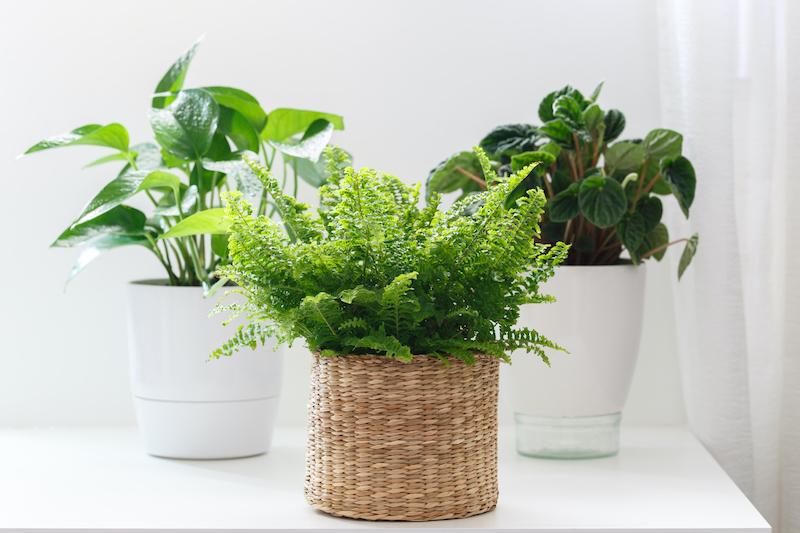 If you love house plants but your home just doesn't quite have enough light for them, it might be time to read our LED grow light review. Designed to provide plants with optimal light and heat, an LED grow light can be a wonderful investment for thriving house plants.
Some house plants will survive in fairly low light conditions but many require bright, filtered light for optimal growth. Apartments and many homes are not always designed to capture natural lighting.
No longer do your indoor gardens need to be limited by the light factor.
Our Top 3 Highly Rated LED Grow Lights
Highly Recommended
Best Overall
Best Entry Level
Ankace Grow Light
Vogek Grow Light
GE Grow Light Bulb
12 blue and 24 red LEDs
460nm - 660nm
5 levels of brightness
powerful clamp
full spectrum
350nm - 800nm
triple head with flexible goosenecks
secure clamp attachment
replaceable LED bulbs
produces a soft, natural light
BR30 medium base
low energy, low heat
4.7/5
4565 reviews
4.8/5
1112 reviews
4.7/5
1057 reviews
These indoor gardening lights provide your plants with sufficient energy to encourage growth and flowering of all types of house plants. They're a great investment for growing vegetables, flowering plants and succulents. The result? Beautiful, lush, healthy indoor plants, even in those dimly lit corners.
Before you dive into the LED grow light market, which offers a variety of options, take a read through our recommendations for the best LED grow lights and grow light bulbs. Many of these are desktop grow lights, designed to clip onto a shelf or desk rather than being hung from the ceiling or in a shelving system. They are fantastic for illuminating individual plants or groups of plants.
We take a look at how you can be sure you're buying something that will work for your plants. Read on for our LED grow light review and find 7 of the best for your house plants.
Overwhelmed with the broad selection? We hear you. Our review of the 7 best LED grow lights takes into account some of the most important features you might want to consider, including wavelength, color, ease of use, maintenance, versatility, energy efficiency, and overall value. After all the research and comparisons, these 7 LED grow lights provide the best options and offer you a variety of choice so you can find something suited to your home.
Most Popular Triple Head LED Grow Lights With Clamp
VOGEK Grow Light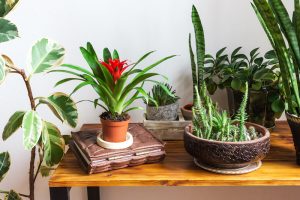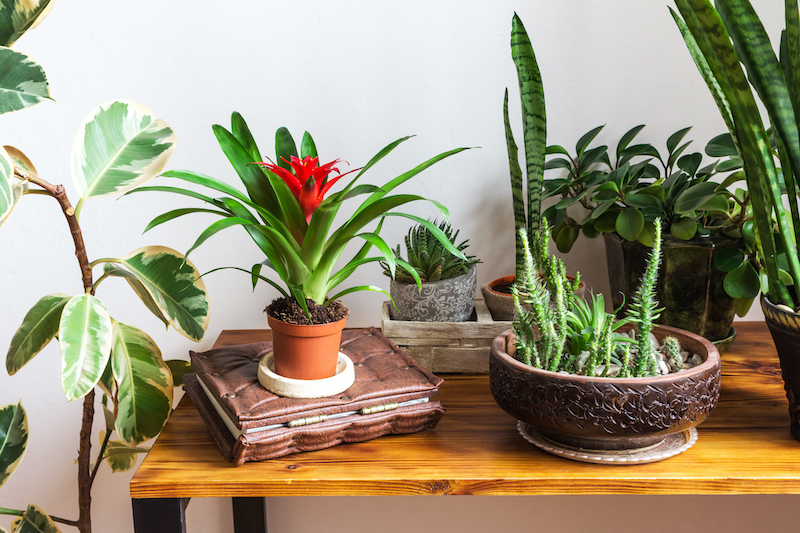 Shining bright with the power of 144 LED light beads, the VOGEK Grow Light is an efficient pick at at 66W. The light features a clamp that securely holds the three heads in place, all of which can be adjusted by way of flexible goose necks. With fully replaceable LED bulbs, intuitive controls, a broad spectrum of light ranging from 350 to 800nm, and an automatic timer system, this LED grow light is possibly everything you need. Find Out More
Ankace Full Spectrum Triple Head Grow Lamp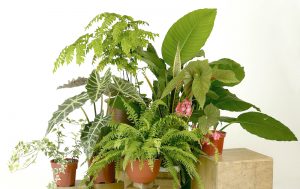 The versatile Ankace Full Spectrum Grow Lamp offers premium lighting performance that can adapt to all the various plants in your home. Designed to clamp against the edge of a desk, the Ankace delivers light by way of three lamp heads that attach to adjustable goose necks. Of course, the Ankace also comes equipped with an intuitive timer to mimic a natural night and day cycle, set it once and watch your plants grow. FIND OUT MORE
Best
Triple Head Grow Lights With Stand
GHodec Triple Head Grow Light With Stand
Juhefa Triple Head Grow Lights With Stand
Most Popular Dual Head LED Grow Lights
Ankace Dual Head Grow Lamp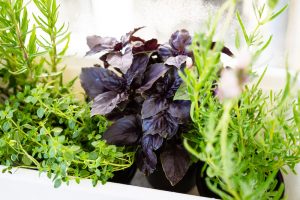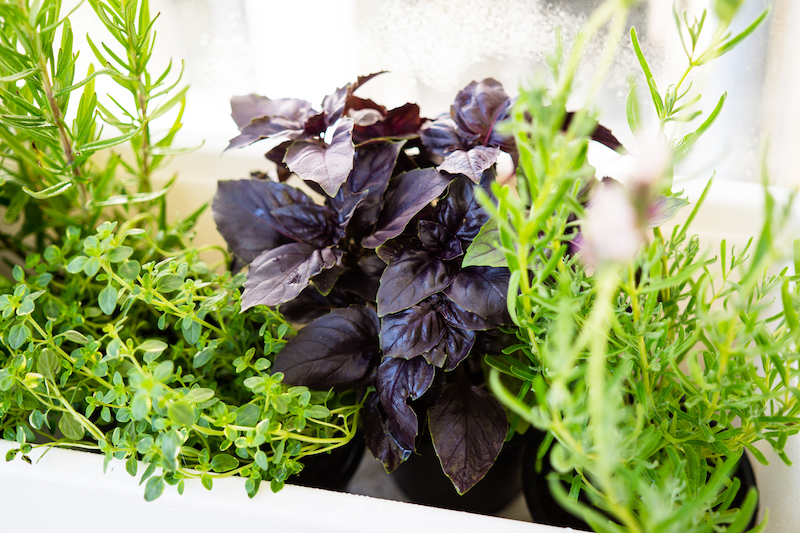 Developed with germination and photosynthesis in mind, the Ankace Dual Head Grow Lamp uses 12 blue and 24 red LED lights. This combination works wonders to maximize your plants potential by encouraging natural photosynthetic processes. In addition, the plant light brandishes a wealth of features making this a functional light for many situations, including variable head lamp operation, 5 levels of brightness, and a timer system with three different duration options. FIND OUT MORE
Juhefa Gooseneck Dual Head LED Plant Light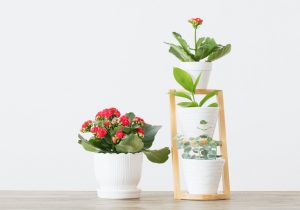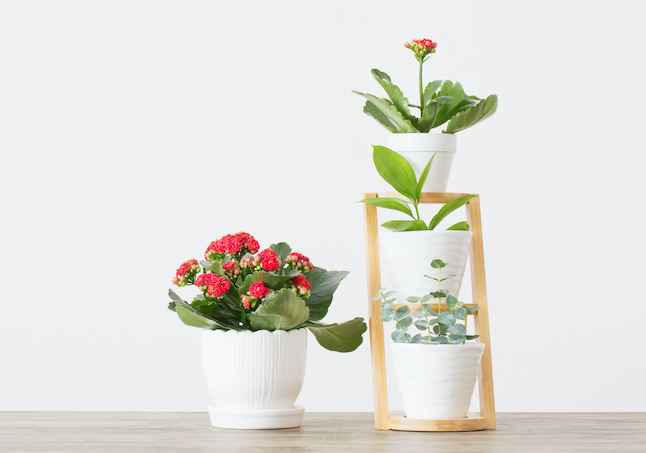 With 10 levels of brightness, the Juhefa Gooseneck Dual Head LED Plant Light brings you all of the basic features you might need in such an accessory. With 360 degree goose neck attachments, professional full-spectrum glow lamps, and sleek design, this LED grow light will blend in perfectly with your interior decor. FIND OUT MORE
Most Popular Single Head LED Grow Light
CFGROW LED Grow Light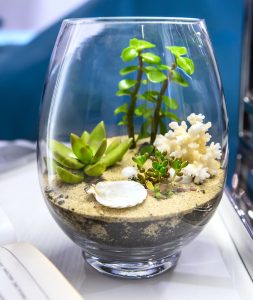 Is your desk plant looking for a little extra light? The CFGGROW LED Grow Light offers just enough warmth for a small fleet of desk plants with its modest single lamp head. The head itself is fabricated from high-grade metal that works to dissipate heat and relieve the risk of burning your delicate plants. Simple and straightforward, this energy efficient desktop grow light uses a basic on-off operation for maximum ease of use. FIND OUT MORE
GROWLED Umbrella Plant Grow Light
Highly Rated Indoor Planters With Lights
TORCHSTAR Plant Grow LED Light Kit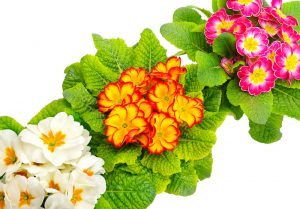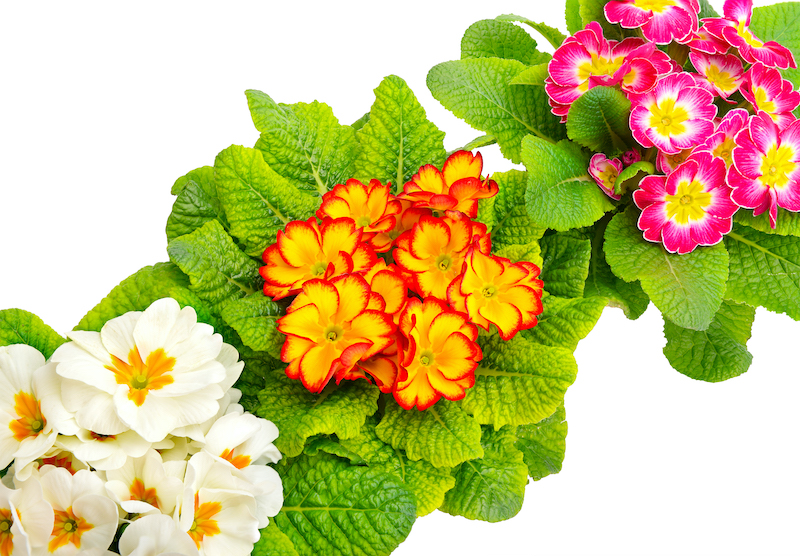 Designed with convenience in mind, the TORCHSTAR Plant Grow LED Light Kit boasts a 4000k cool white glow that's intended to highlight the natural detail and beauty of your indoor plants. The sturdy plastic material clicks together for easy assembly, and holds up to five seedlings in its spacious carriage. To make things even easier for you, the TORCHSTAR features an automatic timer that turns the lights on and off to mimic the natural conditions outdoors. With that, you can be certain that your plants will get just the light and warmth they need to maximize their growth potential. FIND OUT MORE
GrowLED Indoor Garden
Torchstar Plant Grow LED Light Kit
These indoor smart gardens are amazing. They are designed to grow herbs, salads greens and some fresh vegies (not root vegetables) right on your kitchen countertop.
GrowLED Indoor Garden
GrowLED Height Adjustable Light With Tray
Most Popular LED Grow Light Bulbs
AeroGarden Grow Light Panel
Bluex Bulbs LED Grow Lights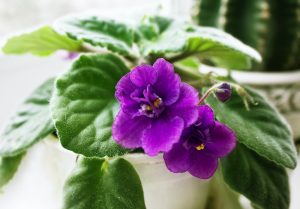 The Bluex Bulbs are guaranteed to help your plants thrive and grow with the help of the lamps you have at home. Simply replace your usual bulbs with these energy saving lights and you can turn any lighting fixture into a plant growth stimulator. Emitting the perfect blend of red and blue light, these bulbs are designed to foster photosynthesis and encourage healthy growth in both edible and non-edible vegetation. FIND OUT MORE
GE Lighting LED Grow Light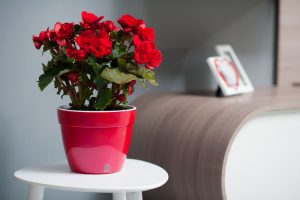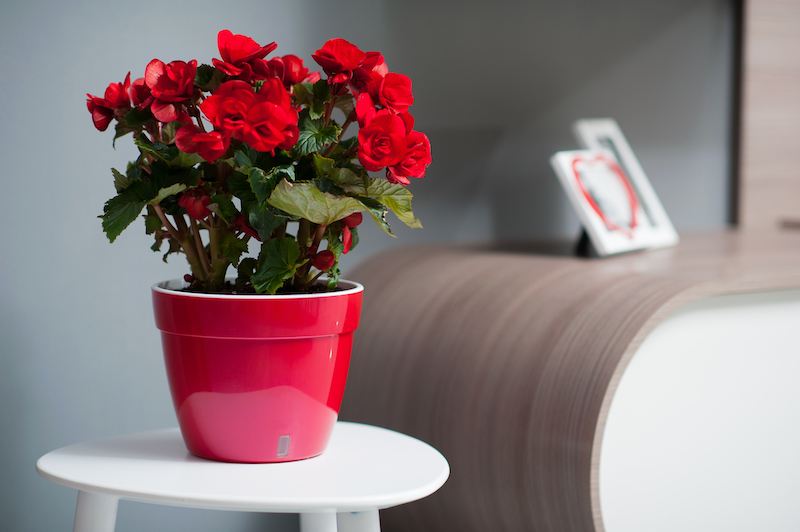 The long-lasting, low heat, low energy consumption GE Lighting LED Grow Light might look like any other bulb in the house. But these carefully designed bulbs are designed to provide your plants with natural lighting that's both pleasing to the eye and healthy for your house plants. Delivering warm white illumination, these bulbs foster proper plant growth minus the unsightly, unnatural glow. FIND OUT MORE
LED Grow Lights Buying Guide
So, what makes a good LED grow light? That really depends on what you're looking for. Nonetheless, there are some basic features you should consider if you want to escape an episode of buyer's remorse.
Wavelength
According to research, plants thrive in light conditions within wavelengths of 400 to 700 nm. This will be determined by the type of bulb that your plant light uses. A bulb that covers that span will deliver sufficient light requirements for your plant, helping encourage natural photosynthesis even with the minimized exposure to natural light.
Color
Studies have found that plants will often absorb the red and blue components of the light spectrum. Blue light has been found to support photosynthesis, while red light may help with the production of flowers and fruit. Some LED lights use a combination of these two light hues to foster maximum growth. For vegetables however, it's often ideal to choose warm white above the others.
Ease of Use
An LED grow light that calls for too much time and effort might soon find its place in a storage room. Opt for a light that you can operate with little fuss. Features like an automatic timer that turns the light off and on at certain times of the day can minimize your effort without risking your plants' health. Easy installation should also be a consideration, especially if you're not too keen on spending too much time setting it up.
Maintenance
Indoor plants can have quite high requirements for indirect, filtered light, so your lamps will see quite a bit of use. Before you dive into a purchase, make sure you're buying a model with replacement bulbs readily available on the market. It might even work better to find a lamp that accepts bulbs from other brands to maximize its staying power in your home.
Versatility
Every plant needs light, but the specifics aren't the same across the board. You'll want a light that can adapt to the many different plants under your care. Lamps that have brightness adjustment and adjustable heads, among other features, can be a smart way to customize the lighting conditions to match the unique needs of your plants.
Energy Efficiency
Some of the most energy efficient LED lamps for plants will cost you no more than a little spare change each month. Some bulbs can deliver substantial light at just 9 watts of power. Then there are others that can use up as much as 90 watts for three separate heads. Without comparison, LED lights will generally be a lot cheaper to use, but if you're particularly careful about consumption, a low wattage bulb should be the way to go.
Let Our LED Grow Light Review Guide Your Choice
Growing indoor plants, including herbs and salad greens has never been this easy. Even apartment dwellers can cultivate plants where sunlight might be scarce, thanks to the simple yet intuitive function of these specialized lighting solutions. So the next time you find yourself wishing for that house plant you just love, don't be put off by the dimness of your home. Remember this LED grow light review and know that you can provide the right light for your much loved house plant to thrive.