Houseplants come with mood-boosting qualities and the ability to brighten up any indoor space, yet so many people struggle and stress with the task of watering house plants and keeping them alive. We've put together this guide to help you understand how often to water indoor plants and share tips on getting the watering just right.
The importance of proper houseplant watering
We all know that plants need water. But different houseplants have different watering requirements, and there are several factors that determine how often you water your plants including watering method, plant species, humidity, sunlight, pot type, potting mix type and climate.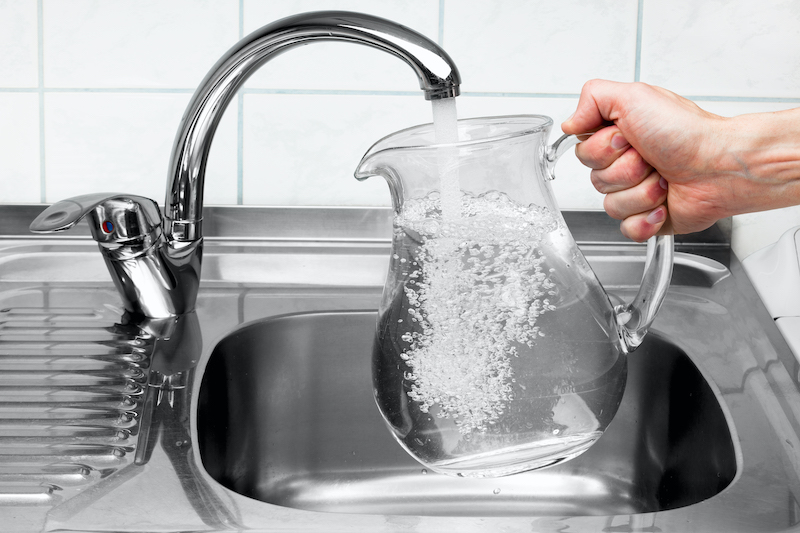 Houseplants thrive in summer and slow down in winter, just as we do. With less sunlight, shorter days, dry heated air and a chillier house in winter, their growth habits change, which means we need to adjust and reduce our watering.
How often should I be watering house plants?
Whilst it's easy to stick to a houseplant watering regime at the same time and on the same day every week, it's not ideal. A rigid watering schedule doesn't take into account the individual needs of each plant, and some of them may suffer as a result of being watered more often than necessary. You should only water your houseplants as often as they need it, usually between 1–2 weeks—but this varies significantly.
It's all about getting to know your plants. A plant is a living and breathing specimen, just like us, and it shows signs when it's healthy, thirsty or sick. It's a good idea to be engaged with your plant and check in on it every few days to see where it's at. 
Overwatering and underwatering
The biggest killer when it comes to watering house plants isn't actually underwatering, but overwatering. Many of us assume that a wilting plant needs more water, but chances are that more water won't solve the issue and will likely make things worse. Obviously, a plant will wilt and die if it doesn't get enough water. But it's important to understand that whilst roots require water, they also need oxygen. If the soil is saturated with water, the air spaces in soil get choked with water, which means the roots can't breathe and will eventually suffocate and rot.
Common symptoms in indoor plants are:
Underwatering: Wilting, crispy brown edges on leaves, leaves dropping, branch dieback
Overwatering: Yellowing leaves, mushy brown edges on leaves
Make sure your pots have drainage holes. This avoids "invisible" overwatering—allowing your plants to sit in water continually—and enables the water to drain out of the pot.
How to check if your plants need watering
Lift the pot
You can quickly gauge if a plant needs water by lifting the pot. A pot that feels a little light is about right for most houseplants, but if it feels very light, there isn't much water content in the soil and therefore dry and requiring moisture. If it feels heavy, it's a sign it has enough water and if you water it now, it may result in soggy soil and root rot. Again, it's about getting to know your plants and their fluctuations in weight as their moisture content changes.
Feel the soil
To check if your plant is thirsty, dip your finger in the top layer of soil every few days. If it feels dry about an inch down, water the plant. If it feels wet or soil sticks to your fingers, come back in a few days. You don't have to check every day, but it's a good habit to do so a few times a week. This helps you get to know your plants individually and with time you'll get better at predicting when they need water.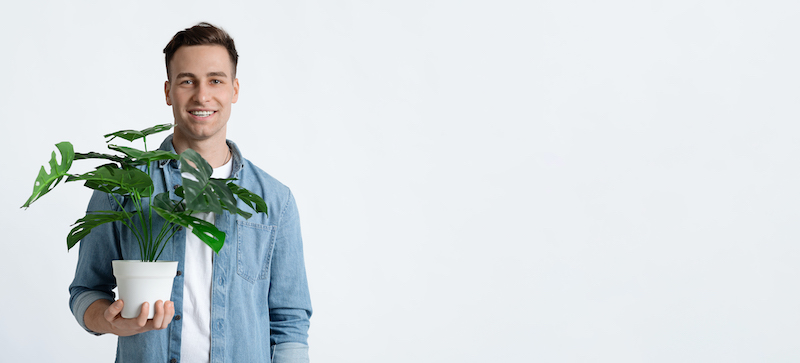 The golden rule is to do your research and check what your particular plant prefers. Tropical plants like to be quite dry before watering and desert plants need to dry out completely in between waterings, while ferns and forest floor dwellers prefer to be more on the moist side.
Use a soil moisture meter
We recommend using a soil moisture meter to get an accurate measure of how moist or dry your plant is. It takes the guesswork out of the process and you'll know precisely when it's time for watering house plants. It's also particularly useful for plants that can't be lifted easily.
To use the meter, you insert the prong into the soil and read the gauge about a quarter way down into the pot. Usually a wet reading at this point means you should wait before watering. For cacti and succulents, take a reading about halfway down in the pot as they want to dry out considerably between waterings. The meter will give you a clear reading of moisture levels, which you can use to decide if your plant is ready to water.
Houseplant watering methods
There are two methods for watering house plants: from the top or from the bottom.
To water from the top, gently lift your plant's foliage, pour tepid water over the soil slowly until it trickles from the drainage holes at the bottom and leave the water to drain away. This leaches away excess fertilizer salts that build up in the soil. These salts can burn roots, resulting in dried leaf edges and wilting plants even though they seem to be getting adequate water. Don't let your plant stand in the water as it will reabsorb these salts it's trying to get rid of.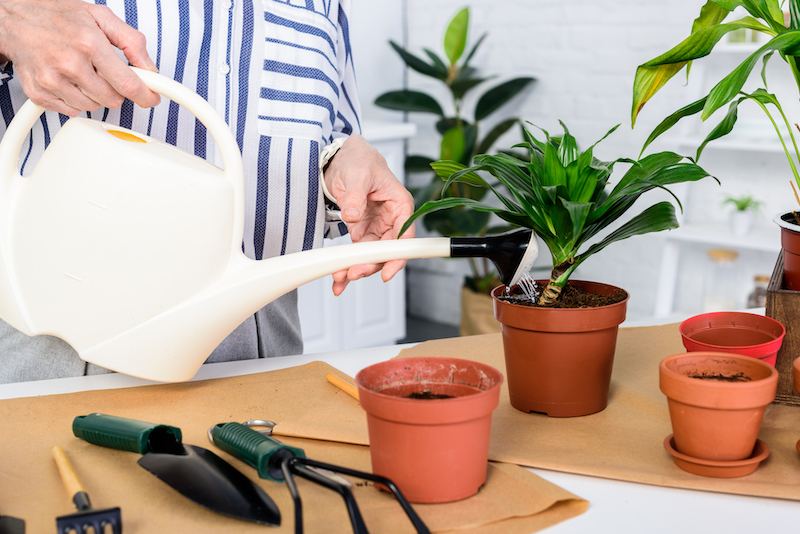 For bottom watering, place the plant on a saucer and let the plant drink as much water as it needs. If it drinks it all within a few minutes, fill it up again. Continue topping it up until the water is no longer draining. You can also fill a sink or bathtub with water and leave the plants to soak for around 10–20 minutes depending on the size of your plant.
Should I be watering house plants from the top or bottom?
Both methods come with their uses, advantages and disadvantages. Here is a list of the pros and cons of each method:
Pros of top watering:
Convenient
Helps wash away pests
Flushes excess salts
Good for plants needing urgent watering
Cons of top watering:
Can cause damage to leaves
May encourage fungus and pests that thrive in damp conditions
Causes soil to become compacted
Pros of bottom watering:
Doesn't damage leaves (some plants like African violets don't like their leaves getting wet and suffer water damage)
Topsoil remains dry and discourages pests
Harder to overwater
Cons of bottom watering:
Salt deposits can build up (we suggest watering from the top once every 3–4 months to combat this)
Takes longer, particularly for big plants
Ultimately, which method you use for watering house plants depends on how much time you can spare, and what your plants prefer or need.
Knowing how much and how often to water indoor plants is a challenge for all plant carers. By accepting and understanding each plant's preferences, learning how to diagnose their water needs by checking their weight or soil, and watering house plants adequately, you'll be able to find that perfect balance and keep your plants looking green, healthy and happy.