Delivering bright, warm-toned full spectrum lights, the Ankace Triple Head Grow Lamp has earned for itself quite a positive reputation. The LED grow light was designed to give indoor plants sufficient, healthy light in the absence of natural sunlight. Now you can grow a beautiful, lush indoor garden anywhere in your home.
Sure, there are a ton of full spectrum lights for indoor plants out there. What sets the Ankace apart and why should you choose it over anything else? Here's everything you need to know about the Ankace Full Spectrum Triple Head Grow Lamp and why it might be just right for your space.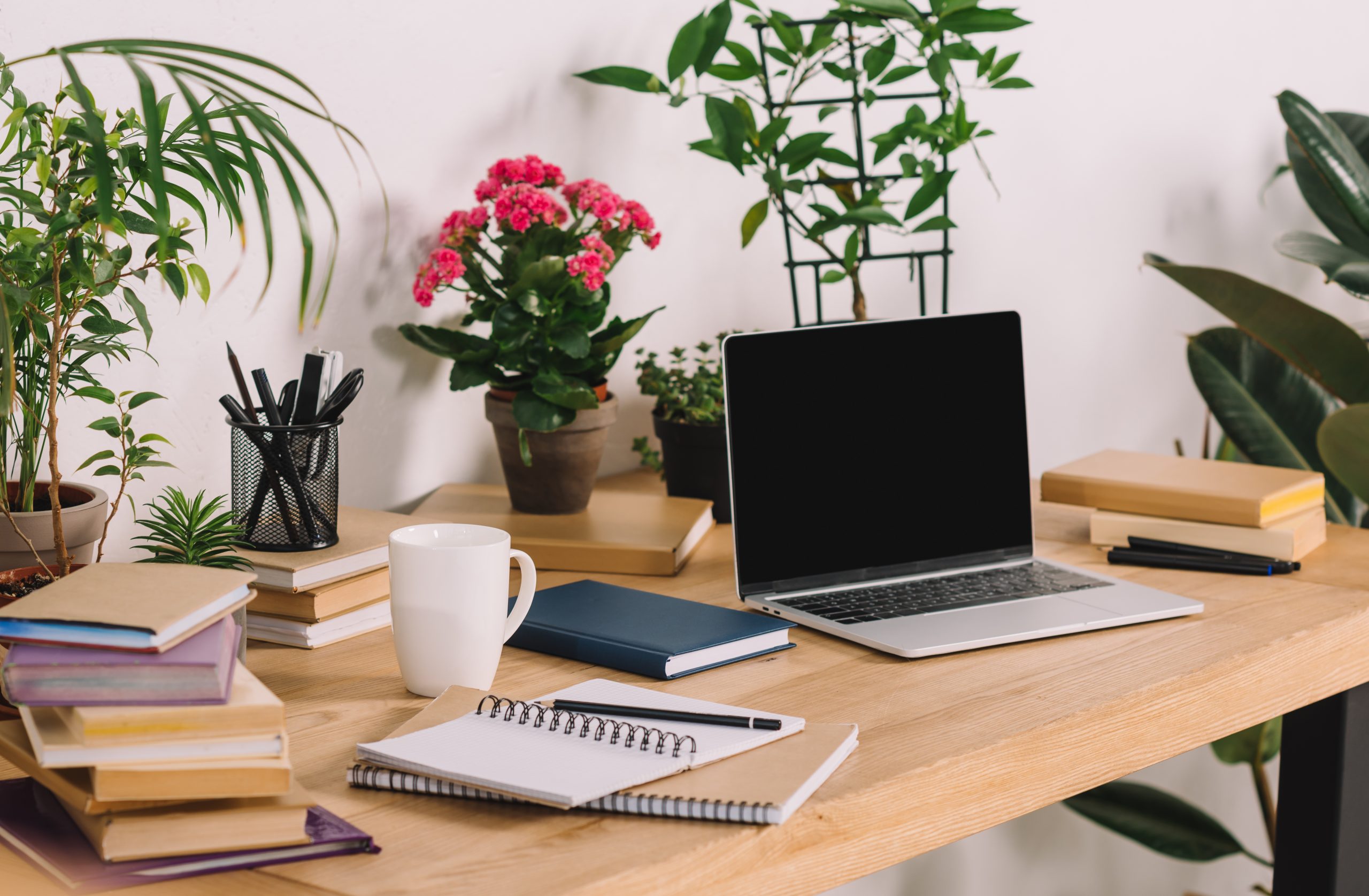 The Ankace LED Full Spectrum Lights get their popularity from the cool-toned light that spans wide wavelengths from 380nm to 800nm. This meets and exceeds the needs of every plant you might have in your home, helping with the process of photosynthesis for easy and healthy growth. These lights are delivered by way of three separate lamp heads, all of which are fitted with 60 LED beads.
Unlike a typical bulb that tends to direct light in a linear fashion, the Ankace Full Spectrum LED Grow Lamp disperses light through its 60 separate beads. This doesn't only expand the lights' reach, but also minimizes the build-up of heat to prevent damage to your plants. For lightbulb replacements, the Ankace Full Spectrum LED Grow Lamp uses basic E27 socket bulbs that you can find at any hardware store.
For an even more customized spread, the lights can be adjusted to various positions through their adaptable goose necks.  The lights are secured against your desk by way of a sturdy metal clamp that holds down on the edge of the surface for effortless installation. This clamp connects the lamp to its power cable, which is also where you'll find the controls for the device. The controls let you set your timer to 12, 6, or 3 hours, adjust brightness to five different levels, and choose how many of the three heads will turn on at a time.
Easy and simplified, the Ankace full spectrum lights can be a wonderful new addition to your indoor garden space. On the downside, the lamp's clamp can sometimes lose its grip depending on the kind of surface you're attaching it to. Another thing is that the bulbs might develop a little warmth over extended hours of use. Try to position the lamp heads a little higher to avoid any damage to your plants.
Equipped with all of the essential features of a LED light for plants, the Ankace Full Spectrum Triple Head Grow Lamp promises seamless support and high-quality artificial lighting to keep all of your indoor plants healthy and thriving.
Key Features:
Wavelength:

 

380 – 800 nm
Wattage:

 

60W per bulb
Brightness levels:

 

5
Timer schedules:

 

3, 6, 12 hours
Attachment:

 

Clip
Lighting Modes:

 

Single, dual, or triple
Pros:
Well-dispersed light covers a broad area to provide brightness to a wide spread of plants without leaving a leaf untouched
Adjustable lamp heads let users adapt light distribution to meet the needs of all the various plants under their care
Simplified controls allow effortless use and set-up for easy, out-of-the-box operation
Timer function keeps the light operating on a simulated day and night cycle to mimic outdoor conditions for indoor plants
Full spectrum light covers wavelengths from 380 to 800nm to provide your plants optimal conditions for photosynthesis
Cons:
Clamp may be unstable on thin or glossy surfaces
Lamp heads may get warm over extended periods of use
The Verdict
The Ankace Full Spectrum Triple Head Grow Lamp is an all-around solution for indoor gardening enthusiasts who want to replicate natural lighting inside the home. This lamp provides high-quality full spectrum light that you can precisely adjust and adapt to match your own indoor garden's needs.
All things considered, the Ankace Full Spectrum Triple Head Grow Lamp provides a great option for growing indoor plants, including edible house plants.  Its easy, effortless, and simplified operation can provide the necessary light, you provide the water and food. S o for plant owners who want a reliable, straightforward lighting solution that gets the job done, the Ankace Full Spectrum Lights are worth the investment.