If your house plants are needing more light, grow light bulbs can provide a simple, easy option.  You may not be ready to invest in a plant growing light unit, but perhaps you could use an existing lamp or lighting fixture and just add one of Bluex's LED grow light bulbs.
The Bluex LED Grow Light Bulbs are designed to emit a dramatic blend of blue and red lights.  These bulbs can be installed into virtually any lamp or receptacle in your home to let you use what you have available to support the growth of your plants. Interested in learning more? Here's everything you need to know.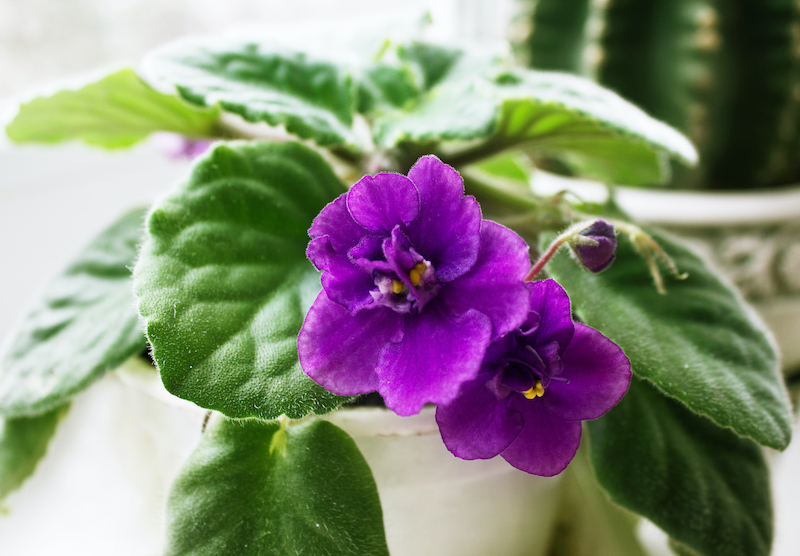 These A19 bulbs consist of a basic E26 base that lets you use them in a broad range of fixtures. Ideal for recessed lighting or stand-alone desk lamps, there are an infinite number of ways that you can use these lights for your indoor plants. And because they use a modest 9 watts of power per bulb, you can be certain these energy-saving lighting solutions won't compound your electricity bill.
What makes them particularly suitable for house plant growth is the fact that they use a combination of red and blue LED lights to provide your plants optimal lighting conditions. According to studies, vegetation responds best to red and blue light wavelengths.  These are utilised by the plant as it photosynthesises resulting in more rapid growth and a healthier plant. When turned on, these bulbs mix together these two colors, creating a dramatic, dreamy purple glow throughout the area.
For added safety and peace of mind, these grow light bulbs are designed specifically for low heat operation. That means that even over extended periods of time, you can be confident that they won't short, burn out, or pose a potential hazard. And offering a 15,000 hour usable lifespan, you can be sure that these lights will continue illuminating your house plants long after you buy them.
The Bluex Bulbs are a simple solution for any indoor plant problems. But let it be known that they're not entirely flaw-free. On the downside, installing the lights in a ceiling fixture will change the aesthetics in your home all together, casting a deep purple light all over the place. Other than that, the Bluex Bulbs might be a little on the gentle side of the brightness spectrum. Using a lamp or fixture that can be positioned closer to your plants might be best if you have a few sun-loving picks in your indoor garden.
The Bluex LED Grow Light Bulbs can be the perfect solution for plant-parents who want to cover a larger area at a lower cost. Just screw them in and turn them on to watch your indoor space turn into a true-blue plant nursery.
Key Features:
Wattage:

 

9W
Wavelength:

 

Red – 630nm; Blue – 448nm
Base:

 

E26
Shape:

 

A19
Lifespan:

 

15,000 hours
Low heat emission
Pros:
Fits a variety of lighting fixtures and lamps to help you adapt your space and use what you already have to support your plants' needs
Allows up to 15,000 hours of use per bulb for extended hours of operation and better savings
Just 9W of power per bulb, helping reduce your electricity bill compared to  more power intensive lamps
Easy to install and replace with no need to worry about harmful chemicals or gasses leaking from the bulbs
Optimized for plant growth and photosynthesis with red and blue hued LEDs
Cons:
Bulbs will change the mood in your entire space
Gentle light may require customized placement and several bulbs may be best to achieve the ideal intensity for flourishing plants
The Verdict
The Bluex LED Grow Light Bulbs are a simple solution to a problem that plagues many indoor plant owners. Turning any fixture in your home into the perfect plant illuminator, these bulbs are a cost-effective and efficient choice that can help you keep your house plants happy and healthy.
Certainly, not everyone appreciates a purple glow in the living areas of their home for extended periods of time. But for buyers with dedicated spaces intended just for an indoor plant nursery, or if you spend time out during the day and can turn them on while you're away, these grow light bulbs can prove to be a practical solution that can optimize indoor conditions to perfectly meet the requirements of your house plants.