Sleek, stylish, and simple, the TORCHSTAR Plant Grow LED Light Kit is a popular entry level indoor garden with a built in light. Its simplified operation and management – developed for your utmost convenience – makes growing herbs, vegetables, and plants a truly rewarding experience.
But more than its intuitive and easy maintenance, this indoor garden becomes a worthy decorative addition to any countertop space. Boasting clean lines and beautiful symmetry, the modest contemporary aesthetic can highlight the beauty of your plants and liven up even the dullest interiors.
Find out more about the TORCHSTAR Plant Grow LED Light Kit and discover how it can help you bring those plants and succulents into full bloom with our comprehensive review.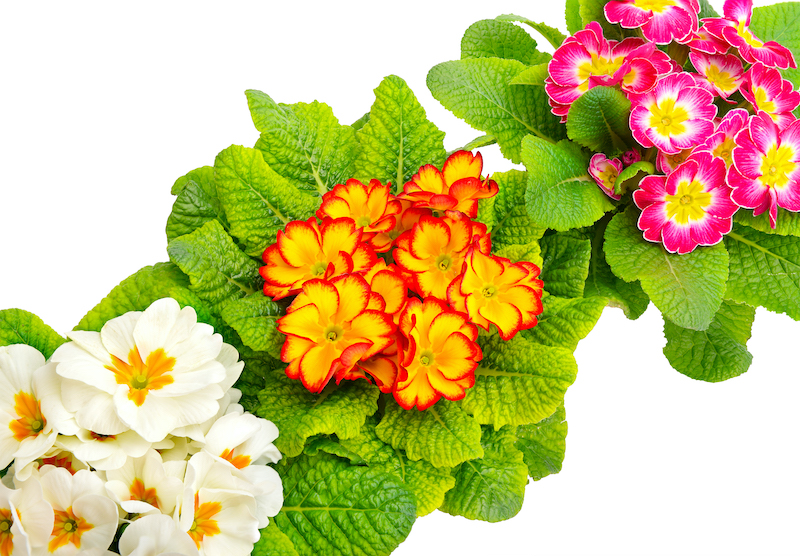 The TORCHSTAR Plant Grow Led Light Kit features a 16.54 inch cradle made of high-grade ABS plastic. Resistant to mold and mildew, this construction needs no more than a little wiping here and there to get the device looking clean and neat all over again. With pieces that are designed to snap in place, the lightweight material clicks together with ease for seamless, hassle-free assembly.
The nifty little indoor garden was designed to hold up to five seedlings or three short growing plants. Its spacious platform sits underneath 22 high-quality LED bulbs that emit 4000K cool white light for the perfect warmth. At 850 lumens of brightness and 95 ultra high color rendering index, these lights were also specifically handpicked to highlight the beauty, color, and detail of your plants in all their natural glory.
For added convenience, the TORCHSTAR Plant Grow LED Light Kit comes with a timer feature that automatically turns your kit on and off. The cycle mimics the natural night and day rhythm, helping your plants thrive and grow with respect to their native habitat. Coming on for 16 hours a day and turning off 8 hours every night, these lights require zero of your effort. So there's no risk of leaving them on or off for too long.
Simple and convenient, the TORCHSTAR indoor garden is a simplified solution that can bring beautiful greenery into your home. Of course, it's not without a few downsides. The biggest drawback might be the TORCHSTAR's height. Its restricted clearance means that higher, taller growing plants might not find a home with its limited vertical space.
Some other minor design kinks include an indiscreet power cable that can be hard to hide from view. Needless to say, it does take away slightly from the clean, seamless look of the device all together. Another thing to consider is that the lights tend to focus more on the center of the cradle. Thus any plants placed closer to the outside edges aren't likely to get as much light or warmth.
Straightforward, simplified, and stylish, the TORCHSTAR Plant Grow LED Light Kit is a decorative solution for giving low maintenance and ornamental plants a safe space to grow and showcase their beauty in your home.
Key features:
Twenty-two 4000K LED cool white bulbs
Smart timer; 16 hours day time, 8 hours nighttime
Tool-free assembly
850 lumens
95 color rendering index
3-5 plant capacity
Pros:
Simple, click together assembly does away with screws, nuts, and bolts for easy construction straight out of the box
Automatic timer relieves you of the need to go back and forth to manage day and night cycles
Bright, cool white lights enhance the aesthetic appeal of each plant for maximum decorative charm
Mold and mildew-proof ABS plastic makes maintenance and cleaning easier and faster
Clean, minimalist silhouette easily fits in with any interior style and space
Cons:
Low light placement minimizes clearance for taller plants
Indiscreet power cable dampens clean aesthetic
Lights focus closer to the center of the cradle, making the outside edges dimmer and cooler
The Verdict
The TORCHSTAR Plant Grow LED Light Kit is a simple device for simple plants. In essence, the kit is a lighted platform, providing warmth and light for low-maintenance greens like succulents and ornamental plants that might not need intensive watering. The device also comes with a silhouette that seems to have been designed with short greens in mind, allowing just enough room for slow growing plants to showcase their beauty.
More of a decorative way to keep your desk plants on display, the TORCHSTAR might not be the ideal companion for herb gardeners. Nonetheless, for the succulent savvy cultivator with a penchant for all-natural indoor embellishments, this could be a great choice.