You've heard of LED growing lights and as you hopefully place your new plant requiring 'bright, filtered light' on your desk, the question pops into your mind.  Is this 'bright, filtered light'?  Will it survive? Growing plants indoors can be difficult but there is a solution.  Something as simple as a good LED grow light for indoor plants can provide sufficient light to sustain their needs and allow them to thrive.
The VOGEK LED Plant Grow Light offers easy, simplified performance that aims to optimize your indoor space for growing all sorts of plants. Equipped with intuitive controls, versatile bulbs, and optimized light for plant growth, the VOGEK LED Plant Grow Light promises to overcome the limiting factor of low light conditions. The only question is – does it really rise up to the challenge? Will your plants thrive?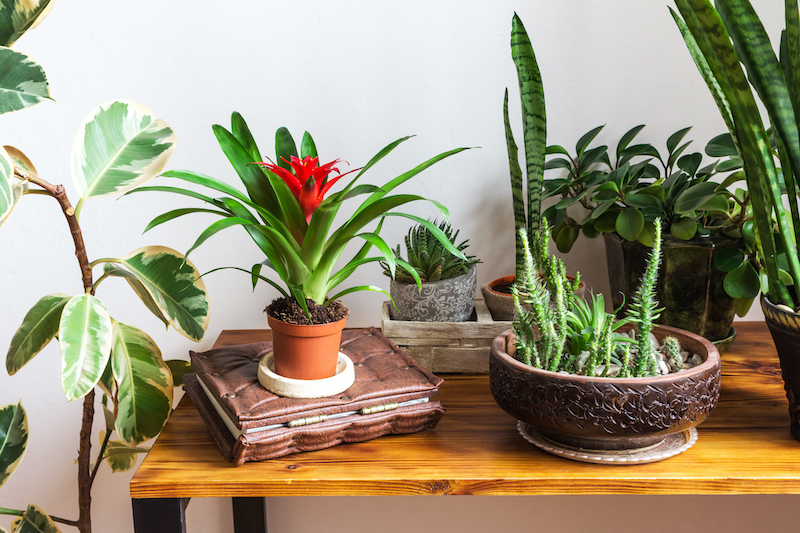 The first thing that will stand out to you about the VOGEK is its tri-head design that incorporates three different lamp heads for maximum plant coverage. These heads are then attached to adjustable metal goose necks that can bend and flex to virtually any position. This means you can provide a wide arrangement of indoor plants with enough light, no leaves are left in the dark.
The necks diverge into a single black base that's designed as a clamp. This secures the light against a desk or table edge, holding the LED growing lights over your plants for maximum coverage with no risk of being toppled over. The base itself is where you'll find the various controls for the lights, including buttons that let you shuffle through 10 levels of brightness.
Fitted with cool white LED bulbs with 144 beads, the VOGEK LED Plant Grow Light offers well dispersed light that minimizes hot spots. These bulbs are optimized to cover wavelengths between 380 to 800 nm which covers the entire spectrum ideal for growing plants.
Some other features include a timer that lets you set cycles at 3, 6, or 12 hours. Once set, the timer will continue on for as long as the light is connected to a power source, letting you leave your plants at home with complete confidence. Users also have the option to choose whether to have one, two, or all three lamp heads operating at a time.  Perfect for when you are away on vacation.
All things considered, it really is a top performer albeit with a few kinks. The first is its power cord which tends to be a little too short. The second is the clamp may wiggle around when secured against a glossy surface.  Nothing a bit of non-slip matting won't help with.  Other than that however, it works just as expected to help your plants thrive.
Simple and effective, the VOGEK LED Plant Grow Light is a convenient plant growing solution that brings a little bit of the sun indoors. Designed to streamline the entire plant cultivation experience, the LED growing lights give your greenery exactly what they need any time of the year.
Key features:
Wavelength: 380 to 800 nm
Wattage: 24W per bulb
Brightness levels: 10
Timer schedules: 3, 6, 12 hours
Attachment: Clip
Lighting Modes: Single, dual, or triple
Pros:
Bright lighting with 144 beads per head, providing perfectly dispersed light that doesn't burn delicate leaves
Three separate lamp heads connect to long, adjustable goose necks for customized light placement that offers wide coverage
Timer function allows effortless operation, turning your lights on and off  at the same time everyday as long as it is connected to a power source
Ten levels of brightness adjust to the unique needs of your plants
Ideal 380 to 800 nm wavelength maximize your plants' potential and supports photosynthesis
Cons:
Short power cable
Clamp design tends to move when secured to a glossy surface
The Verdict
The VOGEK LED Plant Grow Light is ingenious yet simple, delivering effortless performance that lets you care for indoor plants without a hitch. Its powerful lights – optimized to encourage photosynthesis – are bright and well distributed. Offering a wealth of features that can adapt your lamp light to various types of plants and indoor garden sizes, the VOGEK promises reliable performance across different kinds of spaces.
Ideal for indoor gardens with various types of plants in differing sizes.  These LED growing lights might be the right choice if you're hoping to cultivate a diverse indoor garden without having to buy too many different kinds of lamps to meet their individual needs.