When comparing AeroGarden models, the Harvest Elite is a robust indoor smart garden for those who want fresh produce and herbs every day of the year. With a 6 pod capacity, this countertop garden provides enough room for you to grow all sorts of vegetables, fruits, and herbs – no green thumb required. But is it the gardening solution you're looking for?
We dug up the dirt on the AeroGarden Harvest Elite to find out just how well this device performs. So if you're hoping to find out whether you should click on through to check out the price, read this helpful, comprehensive review first.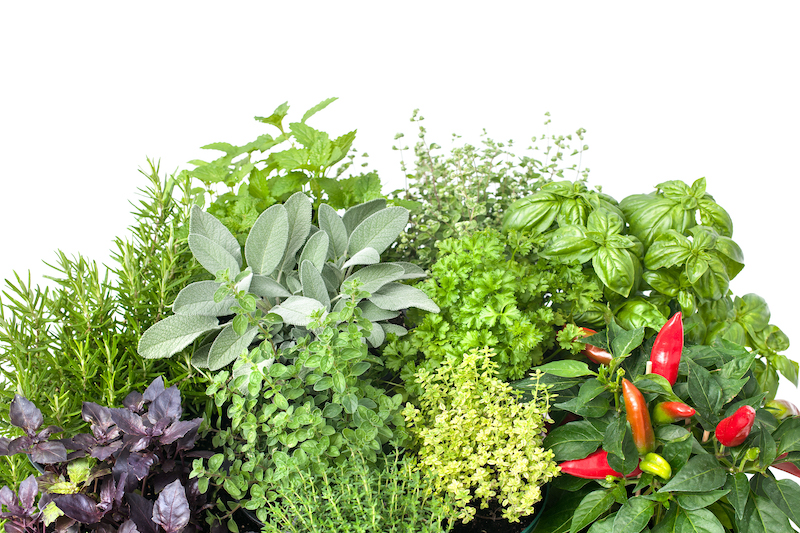 At a glance, the AeroGarden Harvest Elite looks like a smart weighing scale, featuring a stainless steel exterior and a tub that sits atop a platform. At the foot of the base, a small digital screen provides information on what you ought to do next. This control panel features a modest number of buttons that you can use to make the necessary adjustments to match the needs of your plants.
Needless to say, the stainless steel encasement makes for a very contemporary aesthetic. A perfect fit for most kitchen interiors, the sizeable garden is adjustable to 12 inches at its maximum height. So it won't require too much countertop space to fit into your kitchen. Do note however that shorter plants might not call for the adjustment, letting you keep the light's arm at the lower configurations, up to 4 inches from the pods.
Function-wise, you can expect the quintessential AeroGarden models to provide peak performance. Using hydroponics to bring your plants to life, the easy system is clean and dirt free. So you can be certain there won't be any unwanted pests and grubs crawling all over your plants. And to make it easier to manage your hydroponics set-up, the machine incorporates an effortless control panel that prompts you when it's time for a refill.
This little screen manages more than just water levels. It also tells you when to add more plant food, and provides a wealth of setting options depending on the kind of herbs and produce you're trying to grow. The system also automatically shuts the lights off and on to replicate the natural environment of plants that are grown outdoors.
With such impeccable performance, you'd be inclined to ask – what's the trade-off? Of all the AeroGarden models, the Harvest Elite has had a couple of minor complaints, but you wouldn't really call any of them deal breakers. The first is in relation to the buttons. It's more of an annoyance than anything else, but the little buttons beside the screen can be quite sensitive and some people did have difficulties with them.
Secondly, the water reservoir might not be sizeable enough for six pods. Because of the smaller footprint of this model, which is great for smaller kitchen counters, you may have to top it up a little more often. Fortunately the unit gives you a friendly reminder or you can check the water level yourself. In most cases, you might have to perform refills weekly or more frequently if you have full-grown plants.
The ultra-thin LED lights in this model have more white light and less purple and red lights which produces better plant growth and is easier on the eye. Plant growth is optimised by the provision of just the right lights for promoting vigorous growth.
With a large six plant pod capacity, the AeroGarden Harvest Elite brings almost all of the herbs and veggies you need straight into your kitchen space. Easy, efficient, and intuitive, this machine makes sure you have some lush growth to come back to after just a few weeks of waiting.
Key features:
Adjustable LED light arm
6 plant pod capacity
Stainless steel exterior
Intuitive control panel
Automatic on and off
Hydroponic system with internal motor
Vacation mode
Pros:
Spacious plant cradle provides enough room for bushy, large plants to grow and thrive
Adjustable arm lets you move the light up and down to meet the heat needs of your growth
Six plant pod capacity allows users to grow various types of herbs and produce all in one go
Sleek stainless steel exterior looks modern and clean, adding decorative charm to your space
Automatic on and off can be adjusted to varying timers to match the requirements of your plants
Cons:
Water reservoir might require frequent refills with six full grown plants
Finicky buttons can be a bit sensitive
The Verdict
So, should you finally click on through to check out? Based on what we learned, that might be a yes. The AeroGarden Harvest Elite makes it easy and effortless to grow a wide array of herbs right from the comfort of your kitchen countertop. Or it's small enough to be placed anywhere in the home for a beautiful flower garden. The smart system provides you with all the information you need to support your herbs and vegetables so you never miss a beat. And because the system is almost entirely automatic, you can rely on the system to grow your herbs and produce for you – just add water. It's what we have come to expect from all AeroGarden models.