Our AeroGarden reviews help you distinguish between the different models. An upgraded version of AeroGarden's Black Bounty, the Platinum Bounty Elite is a similar model that boasts reinforced construction. In fact, the only real difference between the two models is the main material that encases all the internal workings. While the Black Bounty uses black ABS plastic, the Platinum Bounty Elite features a sleek platinum finish over a durable stainless steel body.
Aesthetics aside however, the Platinum Bounty Elite is among the most sophisticated indoor gardening kits you'll find to date. Equipped with a wealth of features that put it a cut above the rest, AeroGarden reviews shows that the grass definitely looks greener on the Platinum Bounty Elite's side.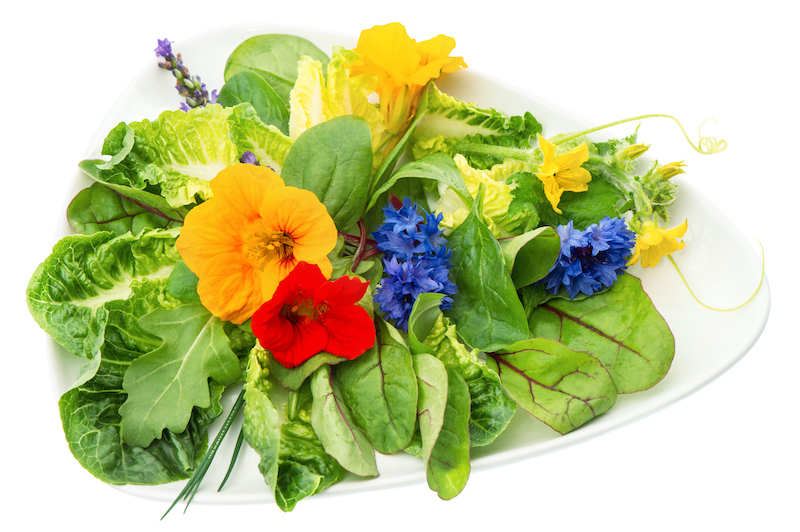 The Platinum Bounty Elite from AeroGarden touts a beautiful polished platinum stainless steel exterior. Needless to say, it's a lot heavier and feels much more durable compared to its cost-effective counterpart, the Black Bounty. For decor-conscious buyers who want something that looks a little more modern, the Platinum Bounty Elite definitely blends in more beautifully with most kitchen backdrops.
Performance wise, you can expect the same stellar functionality from the Platinum Bounty Elite when placed against its Black Bounty brother. The machine features a hydroponic set-up that cultivates plants without the need for soil. Cleaner and easier to maintain, all you need to do is add water and plant food to get your pods to grow.
Able to accommodate 9 different plant pods at a time, the Platinum Bounty Elite can help you grow a wide selection of vegetables, fruits, and herbs all in one go. Its lamp light – fitted with 45 watt professional gardening LED lights – can be adjusted to up to 24 inches from the plant pods. This allows exceptional vertical growth to help maximize the potential of your little indoor garden.
Again, the beauty of the AeroGarden lies in its sophisticated control panel. The touchscreen sits at the foot of the base, and features a wealth of options to help you take control of your garden. Giving prompts for water, plant food, and more, this control panel ensures that you're a part of the growth process instead of just an observer.
Do note that because the AeroGarden Platinum Bounty Elite does use stainless steel, it's a lot heavier than the Black Bounty. That, combined with its size, means that you might not be able to move it around too much in your kitchen. It's also worth noting that the touchscreen doesn't dim down or shut off, so it stays on at maximum brightness all throughout the night.
Finally, the Aerogarden reviews shows that the Platinum Bounty Elite doesn't make any changes or improvements to the design's water capacity. So as your plants reach their maximum size, you might find that the tank's full limit won't be enough to sustain a week of your garden's water needs, without being topped up.
With particular emphasis on aesthetics, the AeroGarden Platinum Bounty Elite is a sophisticated indoor garden that incorporates a smart touchscreen system, promising to bring your plants to maturity without limiting their space to grow and thrive.
Key features:
Durable platinum stainless steel encasement
Adjustable LED light height up to 24 inches from the plant pods
9 plant pod capacity
Water and plant food refill prompts
Gardening tips and help prompts
High performance 45 watt full spectrum gardening lights
Pros:
Large plant pod capacity lets you grow everything you need with superior variety
Adjustable light height maximizes the vertical space for plants to grow and thrive
Control panel provides prompts for both water and plant food
Lots of tips and gardening information helps users learn more about the cultivation process
Plant pods are protected by a guarantee to replace any defective pods that don't germinate
Cons:
Heavy and large – don't expect to move this around your space too much
Water reservoir might be too small to accommodate full grown plants for more than a week
Touchscreen doesn't dim down or turn off, remaining on full brightness throughout its use
The Verdict
Big and burly, the AeroGarden Platinum Bounty Elite is a reinforced device that uses premium stainless steel to add both aesthetic charm and durability. Designed for large households with an emphasis on healthy home cooked food, this pick might be better utilized in a space where the demand for fresh produce remains high.
Combined with its intuitive function and feature-rich control panel, this system becomes a smart companion if you were hoping to learn more about gardening instead of simply sitting back and watching a machine do it for you. Click below to view this product or read our other AeroGarden reviews.