Do you struggle to grow plants indoors? With an indoor smart garden, you don't need to have green fingers to care for your indoor greenery.
Thanks to technology, there are a variety of self-tending indoor gardening systems that help you grow fruits, salads, herbs and flowers at home easily and successfully with little effort. Let's take a closer look at what an indoor smart garden is, how it works, its typical features and components, and what plants you can grow with it.
Benefits of an indoor smart garden
Not only do indoor plants add a touch of green to your home or office, but they're also proven to provide a range of physical and psychological health benefits such as reducing depression, anxiety and fatigue as well as helping to purify the air.
However, not everyone can easily grow plants indoors. That's why indoor smart gardens are great for anyone wanting to grow plants but don't have the right growing conditions (e.g. lack of sunlight), a large yard, sufficient knowledge, or the time to tend to plants regularly. These smart indoor gardening systems combine clever design and technology and are an eco-friendly, hassle-free way of gardening without needing sunlight, continuous care or watering. They do all the work for you!
They're able to regulate the plants' environment, which means you can place them anywhere you like—on the kitchen counter, patio or study desk, regardless of whether it's a sunny spot or not.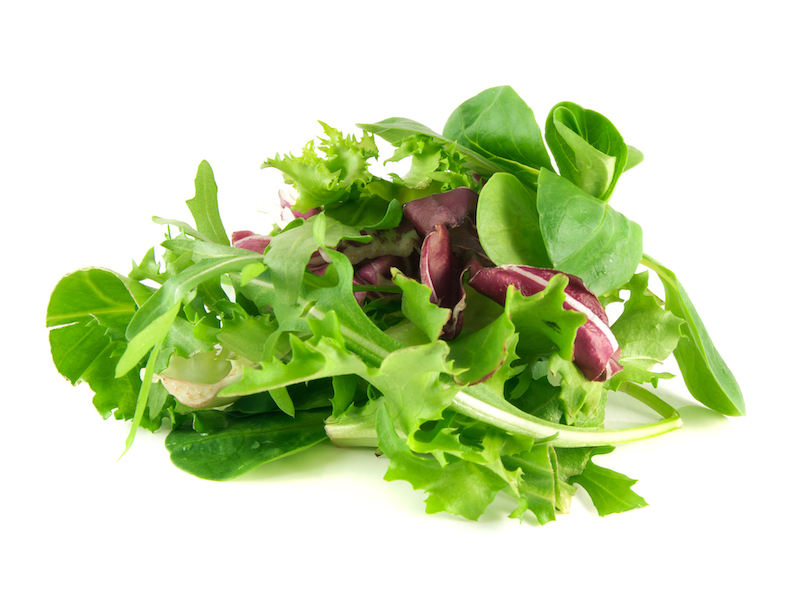 An indoor vegetable garden kit also lets you grow home-grown, fresh and organic ingredients from the comfort of your own space, no matter what time of year it is. You can sure that not only will be they free of any chemicals or pesticides; they will also be bursting with flavour. On top of that, you'll always have fresh herbs on hand to add to your dishes.Do you find yourself throwing out old, unused herbs all too often? The indoor smart garden is the perfect solution to this—there's no wastage since you only harvest what you need while the rest of the plant continues to grow and thrive as opposed to wilting in your refrigerator.
How does it work?
Typically, an indoor smart garden is a small indoor garden that takes the guesswork out of growing plants. It can automate many of the things needed to keep your plants alive, such as self-watering the plants and delivering nutrients using sensors, and providing light needed for growth using timed LED grow lights. More advanced indoor gardening systems can also connect you via an app that provides you with information about the status of your plants and monitors their growth, health and life cycle.
Due to the controlled environment and optimized soil, plants typically sprout faster and grow healthier leading to abundant harvests.
Features and components of indoor gardening systems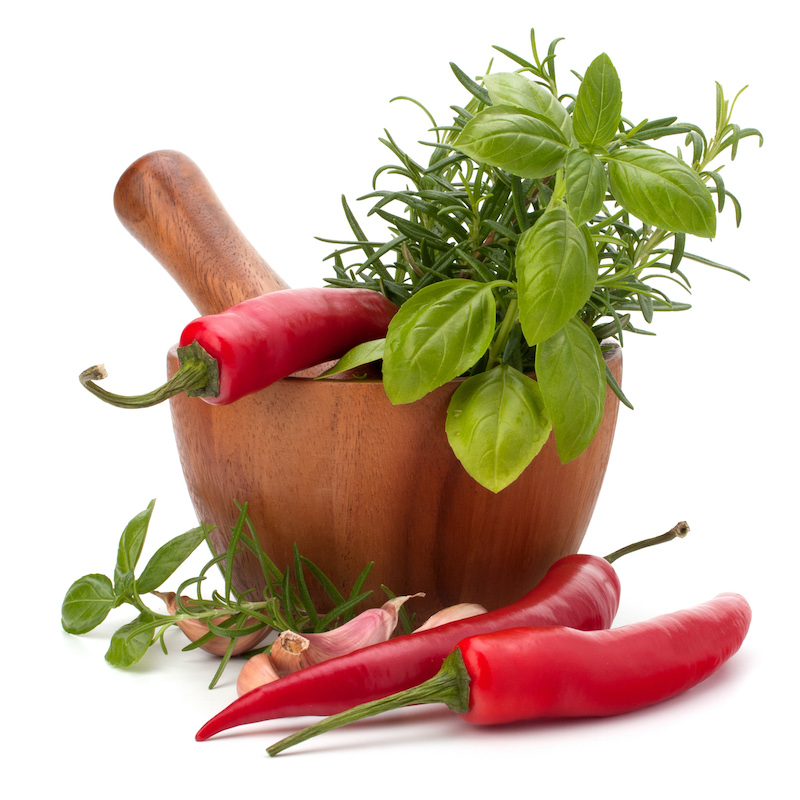 Different indoor gardening systems and indoor vegetable garden kits each offer different benefits, so here we list some popular features and components often seen in these systems.
1. Growth medium
Either a nutrient-rich soil or soil-free structure helps water and nutrients be distributed to the roots evenly.
2. Easy-to-plant plants
Choose from a catalog of seeded or seedling cartridges that are designed to slot perfectly into your indoor smart garden.
3. LED lights
Energy-efficient, adjustable grow lights imitate natural sunlight by emitting wavelengths, and turn on and off automatically so that the plants get the sufficient nutrients they need from light.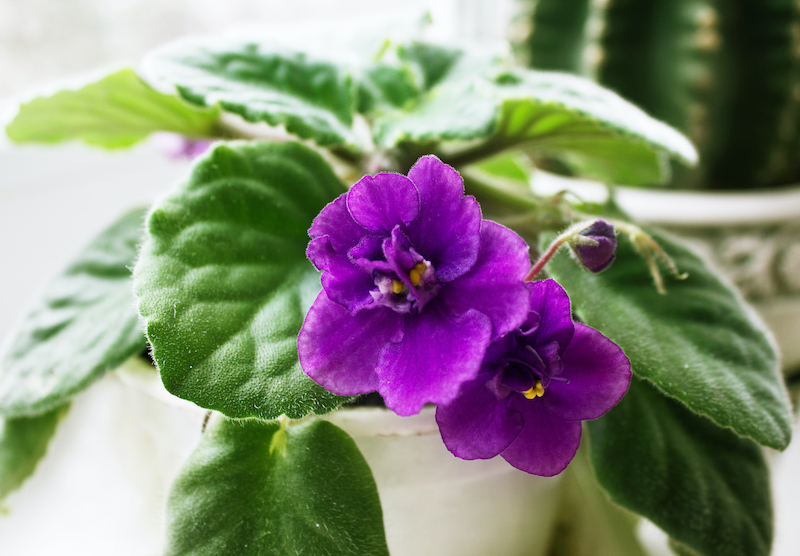 4. Self-watering and self-feeding
Built-in water level, soil and light sensors ensure the plants receive enough water, oxygen and nutrients, and tell you they're ready to be watered or fed. Some systems utilize hydroponic technology where they will water the plants for you.
5. Eco-friendly
The concept of indoor vegetable garden kits is that you reduce food wastage since you only harvest what you need. To further minimize environmental impact, some designs are also constructed with eco-friendly or recycled materials.
6. Smart pots
The plant pots are designed to be low maintenance with drainage holes, along with an integrated water reservoir that captures excess water.
7. Humidifier
A built-in humidifier delivers moisture to the plants evenly.
8. USB hub
Taking technology a step further, some indoor smart gardens come with USB ports that allow you to charge your electronic devices while keeping your plants happy.
What comes with an indoor smart garden purchase?
Indoor smart gardens are all-in-one kits that provide you with everything you need to get started. It typically includes the container to house your plants along with all the built-in technology needed to grow the plants, along with pre-seeded or seedling pods, plant food, and instructions for use.
How to set up indoor gardening systems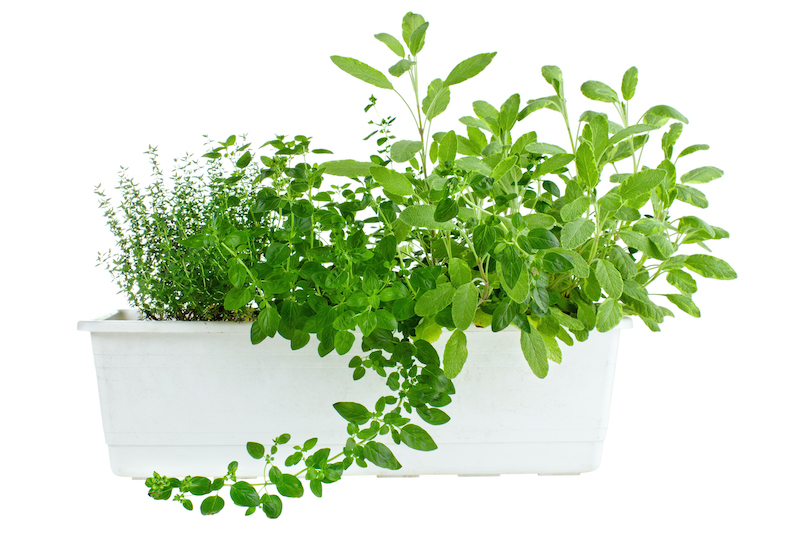 A kit is designed to be set up with ease—even in seconds! It's as simple as choosing a desk or counter-top to place your container, dropping plant capsules of your choice into the container, filling up the water reservoir, plugging in the unit to turn the lights on, and waiting for your plants to spring up in no time!
Can you grow more than an indoor vegetable garden?
With your indoor smart garden, you can grow fresh herbs, vegetables, fruit or flowers all year round. Here are just some of the popular options for plants to grow.
Herbs
Basil
Bay Laurel (produces bay leaves)
Chives
Cilantro
Dill
Mint
Oregano
Parsley
Rosemary
Sage
Thyme
It's a good idea to choose herbs that you plan to use in your cooking.
Fruits
Wild strawberry
Mini tomato
Vegetables
Alfalfa
Arugula
Scallion
Kale
Lettuce
Shallots
Spinach
A counter-top indoor vegetable garden kit isn't ideal for growing larger fruits or vegetables due to its compact size, but small vines, leaves and microgreens will work great.
Flowers
Baby tears
Begonia
Chinese money plant
Cornflower
Fern
Fittonia
Oxalis
Peperomia
Petunia
Purple shamrock
String of pearls
Succulents & cacti
Sweet alyssum
Ongoing maintenance for your indoor smart garden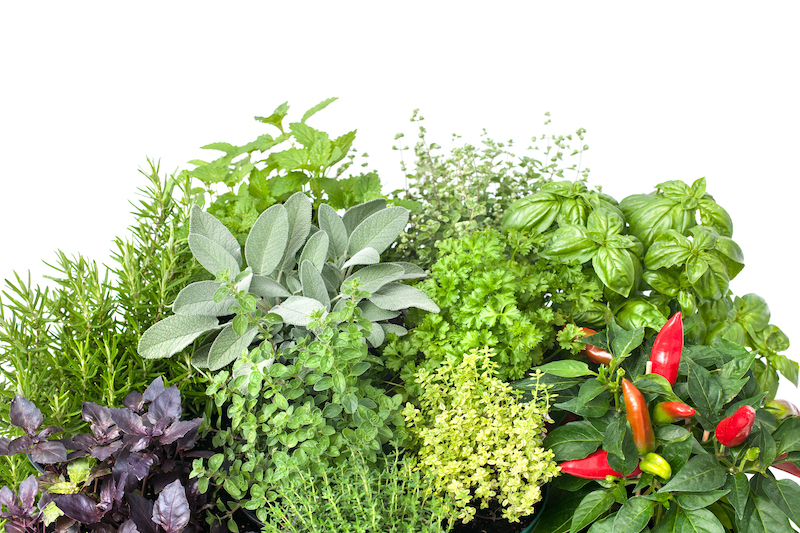 After you've set up your smart garden, it's a good idea to check in on your plants regularly to see how they're doing. Are all the components working as they should? Are your plants getting enough water, light and food? Do they look happy and healthy? You may need to adjust some settings, such as tweaking timer settings on your light timer, for example, to get the right balance.
Once your smart garden has stabilized, it will revert to low maintenance and you will only need to tend to it on occasion, such as checking water levels and topping it up along with plant food if and when needed—unless your indoor smart garden does it for you, in which case you can sit back and watch your plants grow!
The indoor smart garden is perfect for those of us with a busy lifestyle but still want to enjoy having some greenery indoors. Its smart technology means that you don't have to worry about it all the time, where it's placed, or when it needs watering—it takes care of everything for you.
With all the hardest parts of indoor gardening tended to, the only thing you need to worry about is choosing what plants you want to grow and cook with!